The women who made running history
A special edition.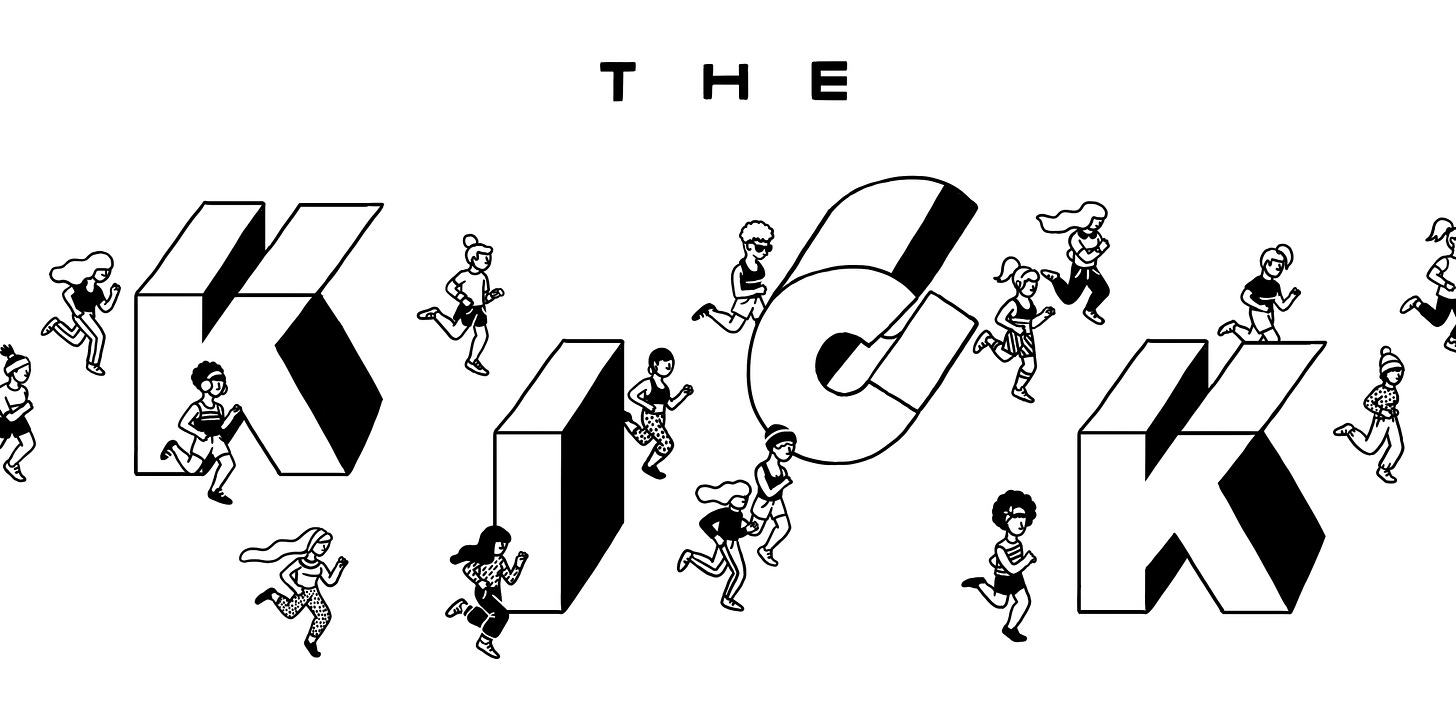 Hello again!
As you probably know, March is Women's History Month. I'm generally not a huge fan of these types of dates—what about the rest of the year!—but since this newsletter is already all about recognizing women's accomplishments, this occasion seemed like a good excuse to focus on some history. Of course, right now is an incredibly exciting time for women's running, and we're lucky enough to watch history being made all the time in our sport. For the purposes of this issue, I chose to stick with less recent history, but it's energizing just to think about everything that's happened in the past year or two. There are also some important events from women's running history that deserved long, detailed retellings in magazines and newspapers, but haven't necessarily gotten that treatment—so consider this a very incomplete collection. Still, I'd love to hear about the pieces I've missed here. Let me know on Twitter, or reply to this email. And I'll be back with another more traditional issue again soon.
The forgotten marathon world record holder
In 1967, 13-year-old Maureen Mancuso quietly shattered the women's marathon world record. Very few people noticed, in part because so few women were running marathons at that time. (Kathrine Switzer's historic Boston run happened two weeks earlier.) I edited this story for Outside last year, and I still find Mancuso to be a fascinating character. A new book about her, written by Rachel Swaby and Kit Fox, will be out later this year. [Amanda Loudin, Outside.]
The women of Penn Relays
It's always somewhat painful to read your own old writing, but three years ago I wrote a piece for Tracksmith's Meter magazine about the legacy of women at Penn Relays—a subject that I haven't seen covered in a long story elsewhere. While researching the story, I remember being struck by how many incredible runners' stories intertwined at the meet. As Branwen Smith-King, a longtime coach and athletic director, told me at the time: "Women's sports in this country have come a long way, in terms of opportunity and equity. We need to keep that history alive." [Molly Mirhashem, Meter.]
Joan Benoit—before her Olympic win
It's shockingly hard to find good, long stories about Joanie. (If you've read one, please send it my way!) But this one, from a 1983 issue of Sports Illustrated, is a true gem. It's packed with amazing details, like this one: "The extremity to which the marathon forces Joan is repellent to Nancy Benoit. Once she sent her daughter a picture of herself crossing a marathon finish line, pale and limp and chilled. She attached a note that read, 'Joanie, if marathons make you look like this, please don't run any more. Love, Mom.'" But the best part is knowing that it was written before the most exciting moment of her career had even happened. [Kenny Moore, Sports Illustrated.]
The women who changed the NYC marathon  
At the 1972 New York City marathon, six women—Lynn Blackstone, Jane Muhrcke, Liz Franceschini, Pat Barrett, Nina Kuscsik, and Cathy Miller, sat down at the starting line to protest the AAU policy for "separate but equal" races for men and women. Then they started the race with the men, and changed the race forever. [Tayla Minsburg, the New York Times.]
The real story of Kathrine Switzer
Kathrine Switzer's 1967 run in Boston is nearly synonymous with the phrase "women's running history." And after decades of the tale being repeated, Switzer has heard her fair share of inaccuracies and misrepresentations around her own experience. In 2007, she published her memoir, Marathon Woman. This excerpt ran in Runner's World, and she links to it on her site as the authoritative source on what happened in Boston that day. [Kathrine Switzer, Marathon Woman.]
Wilma Rudolph: the world's fastest woman
Editing Outside's Badass Women Chronicles series is one of the most fun parts of my job. Last year, Kate Siber wrote about Wilma Rudolph and her legacy: "Over the years, Rudolph's story has been celebrated in more than 20 children's books. Her face has graced a postage stamp, a statue of her now stands in Clarkesville, and awards, buildings, and even a stretch of highway have been named for her. But perhaps the most fitting way her legacy lives on is in the resurgence of athlete activism in recent years and increasing opportunity for African Americans and women in athletics and beyond." [Kate Siber, Outside.]
Goodbye, Paula
Of course, you can't talk about women's running history without mentioning Paula Radcliffe. This is an exceptional look back at her career—including the unbelievable highs and the most disappointing lows—ahead of her final crack at the marathon, in 2015. Even if you're intimately familiar with her story, it's incredible to reflect on how it all went down. [Cathal Dennehy, Runner's World.]
Drop me a line
I want to hear from you! Tell me about what you like here, what I missed, and what's going on in your running life. (You can also follow the Kick on Twitter, and on Instagram.) Thanks for reading, and enjoy your miles.
Molly