A legend retires, but the future is bright. (Plus: a whole lot more news!)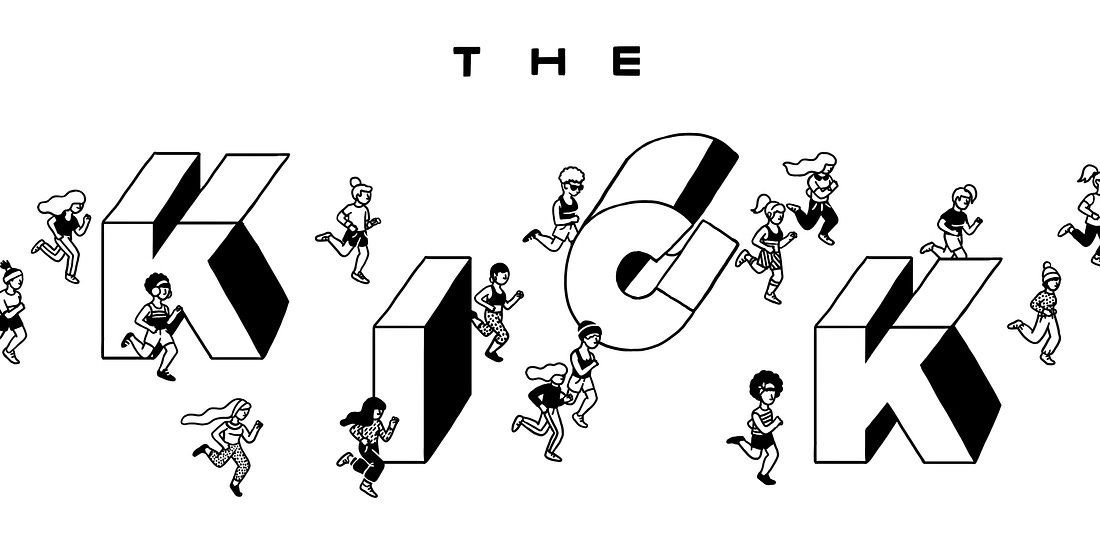 Hello everyone,
It's been a while since I sent this newsletter! Fear not, it's just been a busy few months, but we're back in action after a needed break. There have been a huge number of developments in the women's running world since I last sent this—here are some of the highlights, and more regular issues are coming soon. As always, if you're looking for more timely updates between sends, you can follow the Kick on Twitter, and on Instagram.
Shalane retires, transitions to coaching
The big news from today is that Shalane Flanagan announced her retirement, and she'll be moving into a pro coaching role with the Bowerman Track Club. Erin Strout wrote a lovely piece about the news for Women's Running, and we also covered it on Outside. It's hard to overstate the influence Shalane has had on the sport during her career, and it's really exciting to have a female athlete of her caliber in a coaching role. (Earlier this year, Fritz Huber wrote a story for Outside about how the BTC is the best in the game—I'm eager what else they can accomplish with Shalane in her new role.)
Maggie Guterl wins Big's Backyard Ultra
Earlier tonight, ultrarunner Maggie Guterl became the first woman to win the infamous Big's Backyard Ultra, where the goal is to be the last runner standing. To win this year's event, Maggie ran a whopping 60 laps—250 miles.
What's next for the women's marathon record?
By now, you've surely heard that Brigid Kosgei set a new women's marathon world record in Chicago earlier this month. Her time of 2:14:04 crushed Paula Radcliffe's long-standing record, but a combination of factors—mostly the ongoing debate around the Nike Vaporflys, and the shady history of Kosgei's agent—have meant that the reaction over the past few weeks has been mixed at best. In a piece I edited for Outside, Fritz wrote about all those factors, the equivalent of a sub-two-hour marathon for women, and how fast we can expect the women's record to get.
2:14 holy crap what is life right now
What happens when we study mostly men
Last year, Christine Yu wrote a longer story for Outside about the underrepresentation of women in sports science research. This is a huge issue that comes up all the time, and Alex Hutchinson recently revisited it in the context of a few new studies. As Alex puts it in the piece: "The bottom line is simple: there's not enough data on women to figure out the answer. The same thing is true for a staggering number of other questions, and it will remain true until scientists start testing more women."
Every woman runner knows the man who won't be passed
If you're reading this newsletter, you're probably all too familiar with a particular breed of male runner who has a habit of turning training runs into races with strangers. A few months ago I aired my grievances about this on Twitter, and the graphic artist Aude White reached out about how she thought the concept would make for a great comic. Aude's sister Anne-Laure is a runner in New York, and they collaborated on this piece about the experience of being on the receiving end of these unsolicited competitions. This one is from a little while ago, but you shouldn't miss it!
Quick ones
An episode about testosterone and female athletes, on the Hormonal podcast from Clue. Jeanne Mack on "the anatomy of a PR" for the Strava blog. Caster Semenya opens up for the Player's Tribune. The Orchard Street Runners 10k in photos.
Called out
Drop me a line
I want to hear from you! Tell me about what you like here, what I missed, and what's going on in your running life. (You can also follow the Kick on Twitter, and on Instagram.) Thanks for reading, and enjoy your miles.
Molly