Listen Up
Amplifying Black women's voices in the running community.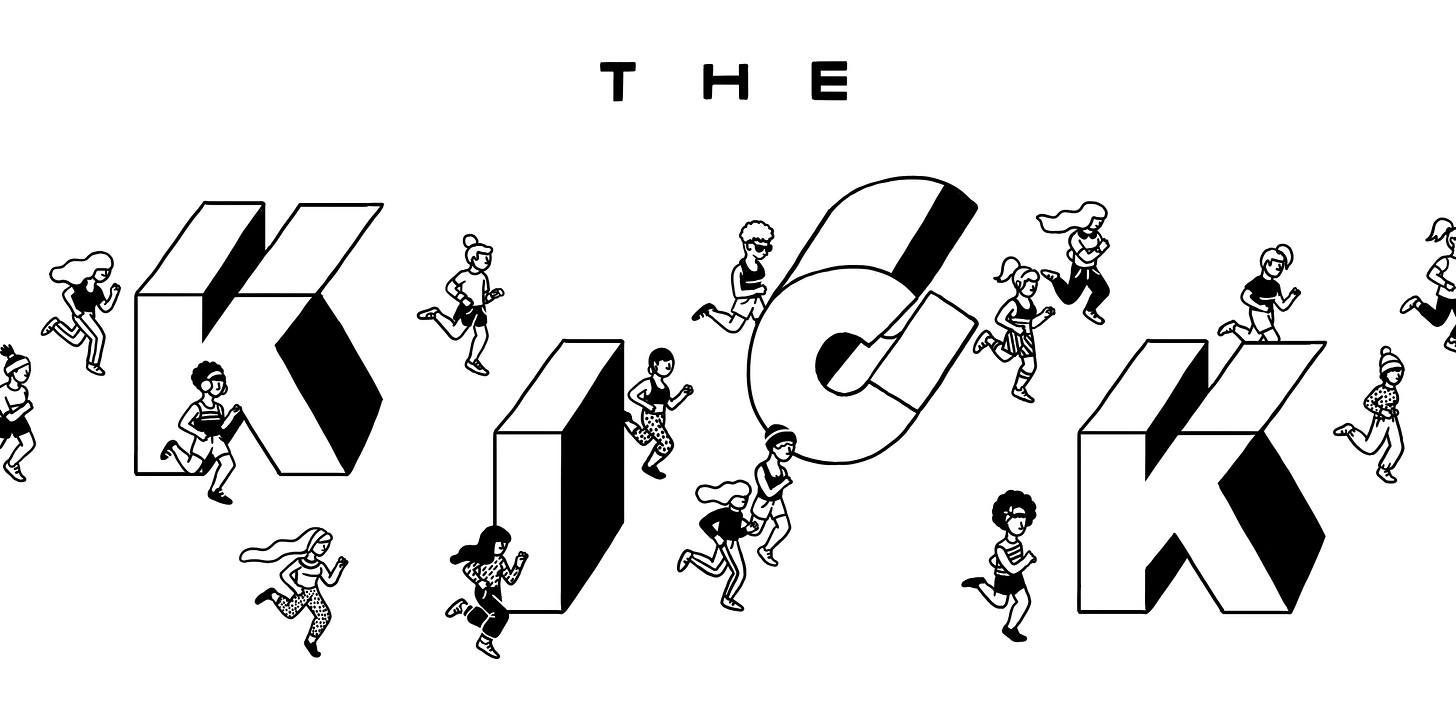 Hello everyone,
It's been a very painful few weeks, particularly for Black people in this country, since the murder of George Floyd in Minneapolis. (And the murder of Ahmaud Arbery, and many others, before that.) In this issue of the newsletter, I wanted to use this space to highlight some Black women in the running world so you can follow them on social media. While most of us like to think of the running community as a diverse and accessible one, we still have a long way to go—especially when it comes to whose stories get told and celebrated. As Alison Désir wrote in her recent piece for Outside about Ahmaud Arbery's death: "There is a deep divide within the running community across racial lines, one that we do not address." 
There are many different ways to take action during this time, but amplifying Black voices and listening to Black people—not only when they're explicitly talking about their experiences with racism—is a non-negotiable one. And it's only the first step in remedying that divide. The list below is far from complete, and it's meant to be a starting point. I'd love to hear other recommendations from any of you—send me an email or reply to this tweet if you'd like to suggest someone who isn't listed here. (All suggestions welcome, I'm not only looking for pro athletes or women with large social followings.) 
Follow these women
Aisha Praught Leer: Twitter and Instagram
Ajeé Wilson: Instagram
Alison Désir: Twitter and Instagram
Alison Staples: Instagram
Aliphine Tiliamuk: Twitter and Instagram
Allyson Felix: Twitter and Instagram
Alysia Montaño: Instagram
Angel Piccirillo: Twitter and Instagram
Athing Mu: Twitter and Instagram
Black Girls Run: Twitter and Instagram
Courtney Dredden Carter: Twitter and Instagram
Dannielle McNeilly: Twitter and Instagram
Diverse We Run: Instagram
Faith Briggs: Twitter and Instagram
Kamilah Journét: Twitter and Instagram
Latoya Shauntay Snell: Twitter and Instagram
Marielle Hall: Instagram
Mirna Valerio: Twitter and Instagram
Peyton Thomas: Instagram
Sanya Richards Ross: Twitter and Instagram
Sashea Lawson: Twitter and Instagram
Shayla Martin: Instagram
Susan Clayton: Twitter
Sydney McLaughlin: Twitter and Instagram
Tianna Bartoletta: Twitter and Instagram
Recommended reading
Marielle Hall on racial bias in the running world. Angel Piccirillo on being Black in America. Kamilah Journét on being more than "your Black teammate." Alison Désir talks race on the Keeping Track podcast. Courtney Dredden Carter on the change she wants to see in running culture. New York Times readers on running while Black. A thread of Black-owned running businesses.
Drop me a line
I want to hear from you! Tell me about what you like here, what I missed, and what's going on in your running life. (You can also follow the Kick on Twitter, and on Instagram.) Thanks for reading, and enjoy your miles. 
Molly