Late-summer slog season
It's the sweatiest time of the year.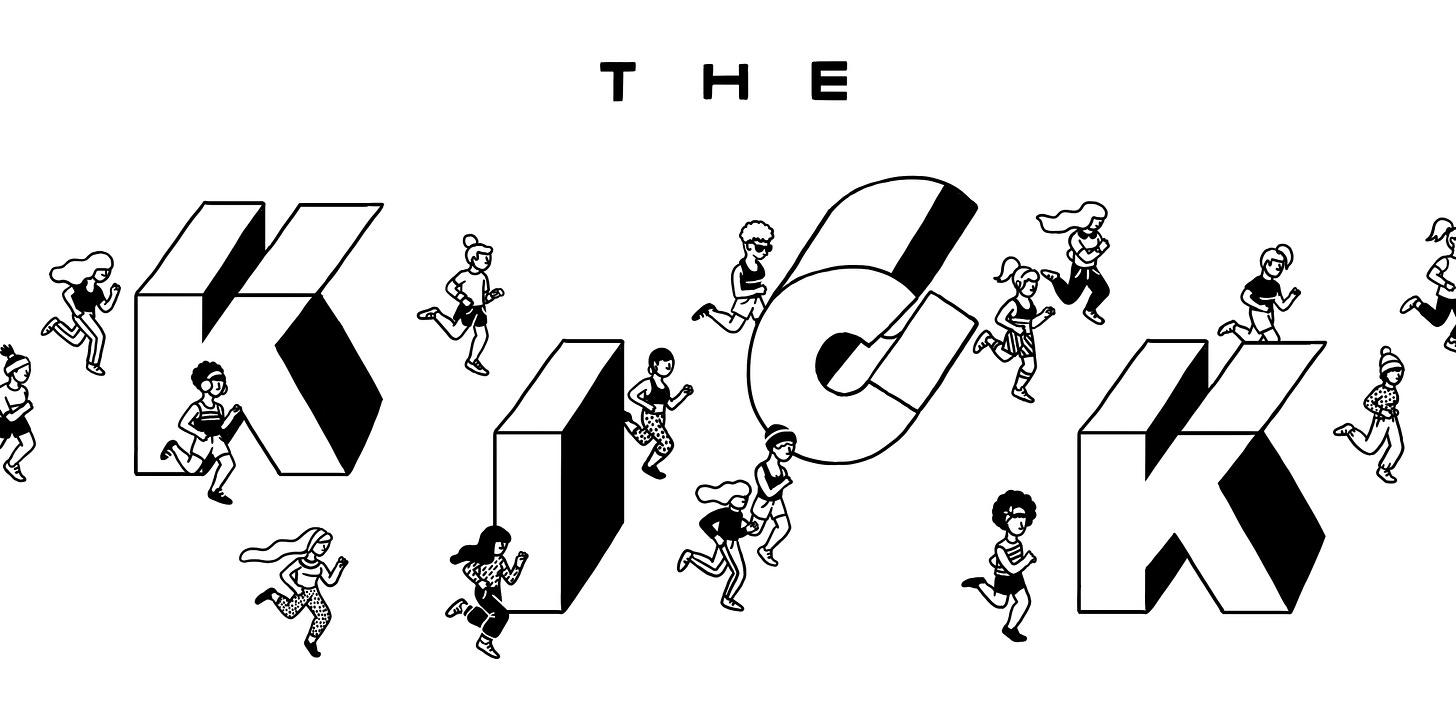 Hello everyone,
For all the obvious reasons, it's been a little while since I popped into your inboxes. But the running world has been surprisingly busy over these past several weeks! Unbelievably, some serious racing has picked back up again lately, and a lot of pro women have run some incredibly fast times in controlled settings like time trials and intrasquad meets. And from my vantage, it also seems like the number of amateur runners I follow on Instagram who have hopped on the virtual racing train is steadily growing. (More power to them!) For the rest of us, 'tis the season for slogging through the late-summer heat just because we feel like it. Don't forget to enjoy it.
We still don't really understand periods and exercise
I've worked on a handful of stories at Outside about the underrepresentation of women in scientific research, but it never ceases to amaze (and frustrate!) me that we still really don't understand how the menstrual cycle affects athletic performance. I recently worked with Alex Hutchinson on this piece about a new meta-analysis of the existing research in this area. In the end, it mostly highlights what we still don't know—and the researchers conclude by calling for more, better research on the menstrual cycle and exercise. "The problems with taking decades of research on mostly male subjects and simply assuming that the conclusions can be applied to women are clear, and people are certainly talking about them," Alex writes in the piece. "But translating that new awareness into action, and identifying specific ways that women should train and compete differently than men, remains a challenge." Deep sigh.
More on running while Black
I'm a longtime fan of NPR's Code Switch podcast, which focuses on race and identity. They recently put out this video episode on Instagram (featuring Alison Désir!) about the dangers of running while Black, and how running's overwhelmingly white roots have led to present-day racial divides when it comes to runner safety. The piece is really well done, and packs a lot of information into only 8 minutes. (ICYMI: I'd recommend checking out pretty much anything that Alison does—she's doing so much important work in the sport right now.)
Tracksmith's new fellowship program
Tracksmith is launching a new fellowship program aimed at creatives in the sport. Of course, like some of their other recent initiatives, it's a great marketing strategy for the brand. But I also think it has the potential to fund some really interesting work, and it's encouraging to see them taking an innovative approach to fostering different types of talent in the running community. They're looking to support 3-5 projects—you can get more info and apply here. I'm hoping they'll get a diverse pool of applicants to choose from. If you're thinking about applying, consider this a nudge of support from me!
A new training resource for Black runners
RunGrl recently launched The Relay, a training resource for Black women distance runners, featuring expert advice from coaches and athletes. On top of being a great service for Black athletes, as it's intended, I think this could also be a useful tool for writers and editors in the running media space who are looking to (finally) diversify their sources for training stories. 
Rethinking the Tarahumara mythology
If you read Born to Run a decade ago, this other Outside story from Alex Hutchinson is a must-read. Alex usually focuses on sports science in his column, but this piece looks at some new anthropological research on the Tarahumara runners and the mythology that surrounds them. The researchers basically argue that the narrative around the Tarahumara has perpetuated racial stereotypes and doesn't properly acknowledge why they are such good ultrarunners. As Alex puts it in the story: "Societies become good at the things they value, and the Tarahumara, rather than possessing some exotic hidden superpower, simply reflect that truth."
Other recommended reading
Drop me a line
I want to hear from you! Tell me about what you like here, what I missed, and what's going on in your running life. (You can also follow the Kick on Twitter, and on Instagram.) Thanks for reading, and enjoy your miles. 
Molly