2020 women to watch!
Another special issue devoted to the women we're betting on to change the sport this year.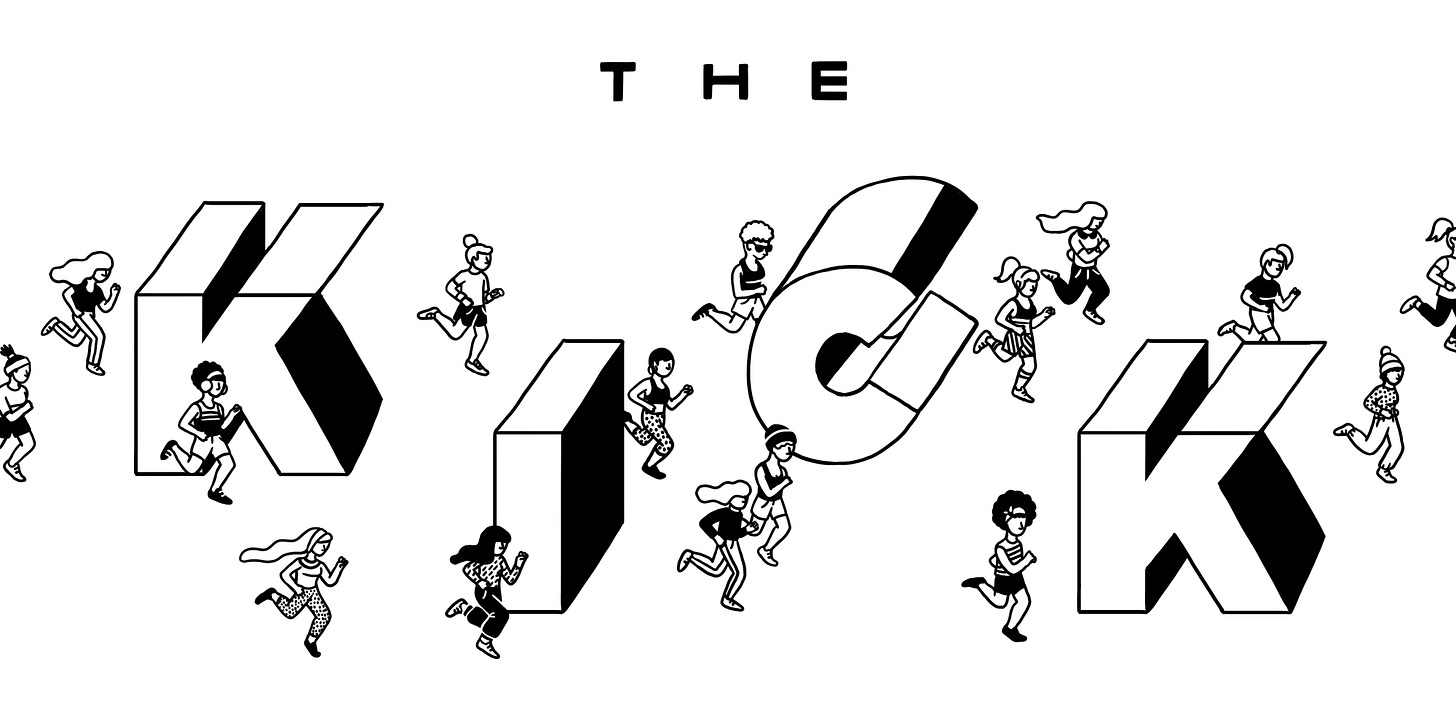 Hello again!
Last year I sent out a special issue focused on the 2019 "women to watch" in the sport. 2019 ended up being a huge year for women's running. In terms of performance, yes, but perhaps more significantly because of the conversations that took off in our community: about pregnancy and pro athletes, disordered eating and abuse, doping, and more. After such a game-changing year, I wanted to bring back the same conceit. Below, you'll find a bunch of women—some newcomers, and some of the usual (deserving) suspects—whom you should probably keep an eye on this year. If last year is any indication, a whole lot could happen over the course of 2020, and we expect these women to be leading the charge.
The Picks
"I'm excited to watch Nell Rojas run at the marathon Trials. Her trajectory in an incredibly short time at the marathon distance is something that should turn heads, and I think the trials course will play to her strengths. She's also just an incredibly talented multi-sport athlete who works hard and flies under the radar." —Amelia Boone, professional ultrarunner and OCR world champion
"In 2020 I'd watch any woman in running who's using her platform to make positive changes in the world. We saw a surge of this in 2019—Allyson Felix not only stood up to her former sponsor, Nike, for its parental leave policies, but she testified on the Hill about the black maternal health crisis in this country. Alysia Montaño also called out the industry on abysmal maternity leave policies and she also continues to use her voice for clean sport initiatives, having lost a fortune to dopers in her career. Kara Goucher saw her long and arduous time as a whistleblower in the Alberto Salazar-USADA case come to a pretty successful ending with his four-year coaching ban—now she continues to call attention to the problem through the Clean Sport Collective. Mary Cain wants to help create training and educational programs so that coaches know how to properly communicate with and the guide the careers of young athletes. Nikki Hiltz advocates for a younger generation of LBGTQ runners who might feel uncertain or scared—like she once did. Clare Gallagher will spend the year running in areas where voters have a choice to elect environmental champions and talk about the importance of protecting the earth.
While it's an Olympic year and many athletes will put their heads down to focus on performance, I hope that they also realize that the once-in-four-years attention on the sport is also an opportunity to keep pressing on the issues they feel are important. It's just as inspiring to watch as racing." —Erin Strout, Women's Running senior writer
"My woman to watch is Ladia Albertson-Junkans. I have been following Ladia Albertson-Junkans the last couple of years after she won Way To Cool 50k. She not only crushes it on the trails, but she also has the OTQ in the marathon. Watching (from instagram) Ladia expose herself this past year in dealing with the grief from the passing of her best friend Gabriele Grunewald showed so much strength and courage. She has helped myself and I know so many others in sharing how to give and get hope. I'm so excited to watch her rip it on the trails again this year (I'm betting she gets a Western States Golden Ticket again) and I know she will continue running on hope and inspire all of us to be Brave Like Gabe." —Monica DeVreese, co-founder of rabbit
"Trail runners Abby Levene and Abby (Mitchell) Hall out of Boulder. Both run for Adidas, placed 5th and 4th respectively at TNF 50 this year. They're humble, hardworking, genuine. (I've been best friends with Levene for almost a decade, we ran together at Princeton). Seeing their rise in the trail running world has been beautiful, like clockwork on the outside, but there have been so many bumps (for Levene, injuries) and life events (Hall just got married, works as a full-time graphic designer at Training Peaks). They keep it real. They know that results take more than a nice kit and a few good runs; they are not afraid to get dirty, sweaty, wrecked on the trails and pushed outside of their limits on alpine ridgelines. I know I'm better because of them and seeing their work materialize into race results has been really beautiful. Not that results even matter, but they already know that." —Clare Gallagher, professional ultrarunner and environmental activist
"Tianna Bartoletta is absolutely captivating. She is an overwhelming athletic talent and three-time Olympic gold medalist, fighting physical battles to get back to peak form. At the same time, she is amazing at sharing her opinions and story. She doesn't shy away from controversy. Tianna is a great writer; her writing borders on poetry and comes straight from the heart. You can't help but root for her. I'll be the first one jumping out of the stands to cheer for her when she makes her 3rd Olympic team."
—Dr. Sarah Lesko, corporate development, Oiselle
"It's clear that if we want more balanced coverage about women's running we need more female storytellers and creators. 2019 demonstrated that women are ready to make their own space to tell the stories everyone needs to hear. Whether that's Lindsay Crouse taking running to the New York Times opinion pages, newsletters like The Kick, Fast Women and Power Plays driving engaged communities, or new podcasts like Keeping Track providing independent platforms for discourse. If the number of women racing the Marathon Trials is any indication, we're only at the beginning of a huge wave for women's elite and amateur running. In 2020 I'm excited to see new voices join the chorus and for these established storytellers to take up even more space in an Olympic Year." —Lee Glandorf, Tracksmith head of comms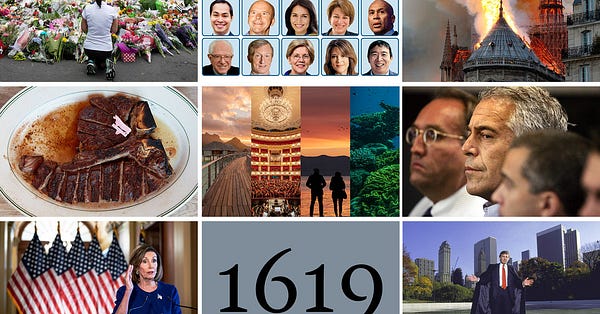 nytimes.com
The Most-Read New York Times Stories of 2019
Here are the top 100 stories we published in 2019.
"If you're looking for an underdog to root for, Elinor Purrier is your girl. The perennial NCAA bridesmaid made a huge splash during her first year as a pro in 2019, qualifying for the world final in the 5k and achieving the world standard in both the 5k and 1500m. She's already a sub-15 5k runner, and expect her to join the sub-4 club soon; with that mid-distance speed, she will be dangerous at the Olympic Trials come June in Eugene." —Johanna Gretschel, freelance running journalist
"When I moved to LA this year, Ashlee Powers helped show me the many trails and gems of places to run in LA, and I learned about her entrepreneurial path to her success as a runner today. After a college career plagued with injuries, Ashlee created her own CBD bar, Ashlee's Powers, and was finally able to train healthy and qualify for the 2020 Olympic Trials in the Marathon by using her own products!! I have loved watching her grow as an athlete and business woman and look forward to cheering her on this year!!" —Alexi Pappas, Olympian and filmmaker
"I'm really interested to see how Allyson Felix and Mary Cain race this Olympic year. Convention says athletes should focus on the game, that anything else is a distraction. Last year they did precisely the opposite of that, and this year they are attempting uncommon accomplishments—Felix to make potentially her last Olympics, Cain to make her first. Each would be remarkable comebacks in their own right. So I'm curious to see how speaking up for themselves off the track winds up influencing how they perform while on it. And I'm curious to see whether those backstories boost the number of people paying attention." —Lindsay Crouse, New York Times editor, writer, and producer
My own picks, and who'd we miss?
My own list double-dips into many of the names mentioned above. A few to call out: Lindsay Crouse's reporting has sparked many of the crucial conversations that have rippled through our community this year. Mary Cain's openness about her experience at the Nike Oregon Project is having an immediate impact on younger generations of girls and women in the sport. The sub-elite women marathoners—like Veronica Jackson, Leigh Anne Sharek, Carly Gill, Natalie Severy, and hundreds (!) of others—who are grinding away to train for the Trials next month while balancing regular jobs or school are reminding the wave of women who are right behind them to keep pushing hard on their goals. I could go on forever, but I want to hear from the rest of you! Send me the names you don't see here, or weigh in on Twitter with your own picks. 
Drop me a line
I want to hear from you! Tell me about what you like here, what I missed, and what's going on in your running life. (You can also follow the Kick on Twitter, and on Instagram.) Thanks for reading, and enjoy your miles. 
Molly